If you're in a tift with a neighbor or coworker, going the passive aggressive route probably isn't the best idea. No one likes passive aggressive people. It's always better to just be an adult and be upfront with people if something is bothering you.
Sometimes, however, passive aggressive comments do make for good Internet content. Below is a list of some hilarious passive aggressive comments that we think deserve an award.
Buckle up. These images take passive aggressive cringe posting to a whole new level!
1.
It's always annoying when your neighbor posts a sign scolding your behavior instead of just talking to you about it, but this is hilarious. "Please neighbor, you are being a bad influence on our cat."
2.
Moms + Photoshop = Deadly Combo. This mother deserves an award for sure.
3.
Intentional or not, this is next level passive aggression and we are here for it!
4.
Alright this is enough to make us cringe. But gold medal level of passive aggressiveness here. That's for sure.
5.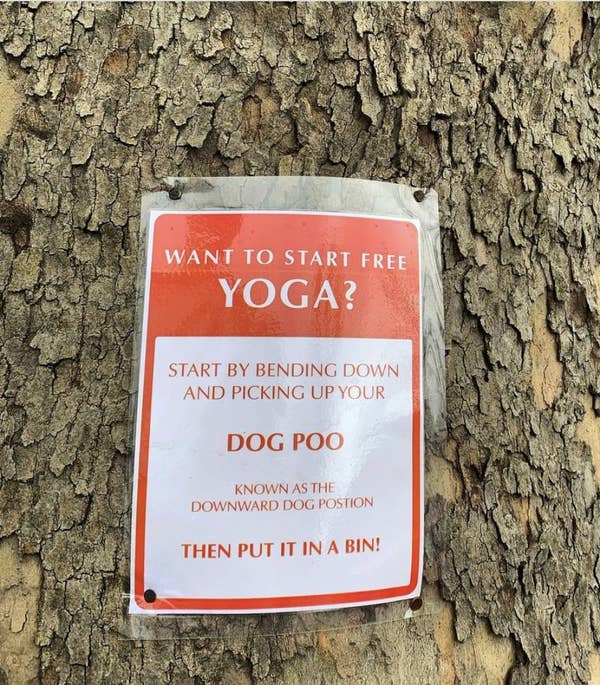 Yikes. Whoever made this sign put a ton of work into making it look official. Seems like it would have taken a whole lot less effort to just ignore the dog poop, but that's just us.
6.
In defense of the person who wrote this note, yeah that's an asshole move. Just wait your turn for the laundry!
7.
Woof. Way to out yourself as a horn dog, buddy. That's keeping it 100.
8.
Wow. Just wow. Please don't make your grandson do that. That would scar him for life.
9.
Wow this Subway is not messing around. Getting called out publicly like this by a chain restaurant must hurt…BAD!
10.
We 100% approve of this sticker. Don't tailgate. Simple as that.
11.
Taking a shot at the big man. We approve of this.
12.
Wii Fit stay passive aggressive.
13.
Damn. Something tells us this war didn't end there.
14.
This is a masterclass in how to handle an annoying neighbor.
15.
Bob must have been fuming after he saw this. Damn.
16.
Well done, Alaska.
17.
This takes a level of dedication that we've never seen before. Bravo.