15 Hilariously Wild Screenshots of Posts Shared and Discussed in Online Mom Groups
These moms are creeping us out with their conversations in online groups where they blatantly defend their bad parenting choices.
We love our moms, don't we? But there are certain mothers out there who consider themselves experts at everything. Either they are overconfident about their wrong decisions which can ruin their children's lives or they are plain stubborn. They also have no qualms about expressing and defending their bad parenting choices on social media. These moms rampage all over the internet, asking for strangers' opinions before nursing their kids and even preferring a random person's opinion on the internet over a doctor's professional advice. Such posts are so common that Reddit even has a whole forum dedicated to calling out their oh-so-troublesome behavior.
We have found fifteen posts for your entertainment and awe which will surely make you wonder what else these moms are discussing in their cult-like online groups.
1. This mom had more babies but she blames her daughter
2. This mom counts her kid's age in months
3. A "tragic" name indeed
4. Sigh...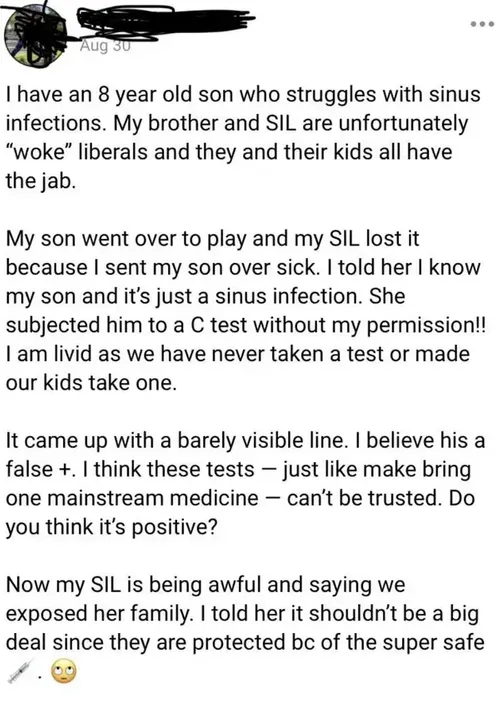 5. Make it make sense
6. How to ruin your relationship in one easy step
7. When teachers are expected to wipe children's behinds
8. This mom went to Facebook to get advice about appendix removal
9. No. Just no
10. Mother-in-law checks if granddaughter is faking her peanut allergy
11. Worst mom wanted to cut off her kid's health insurance when they turn 18
12. Overreaction much?
13. This mom hates feeding her partner's child
14. This mom is a true hypocrite
15. Forgery? Yes. Get your kid vaccinated? Absolutely not.