25 Times People Used the English Language to Be Hilariously Snarky
Not even William Shakespeare could write such brilliantly snarky messages to make people crack up with laughter.
Are you fed up with a certain situation or you just don't want to jot down boring birthday messages on cakes anymore? Some of you might be tired of answering the same questions at your workplace every day. But if you have enough brain cells to cook up something sarcastic in English, there are infinite hilarious remarks, comments, and messages you can come up with easily.
But flexing your sarcastic muscles isn't an easy task especially if you are not well-versed in English. Also, you'd have to keep your fingers crossed, hoping that your witty message is actually deciphered by the other party it's meant for. Here we have rounded up some of the funniest posts from Reddit where people used the English language to prove that they are snarky yet smart.
1. "First vacation I've had all year and work won't stop texting me…"
2. "This note my dad wrote me to get me out of PE."
3. "Poor Bob."
4. "You wanna fight? Hold on let me go get my catapult."
5. "My daughter wrote a book."
6. "A tree fell on my fence. Making the best of it while I negotiate the repair."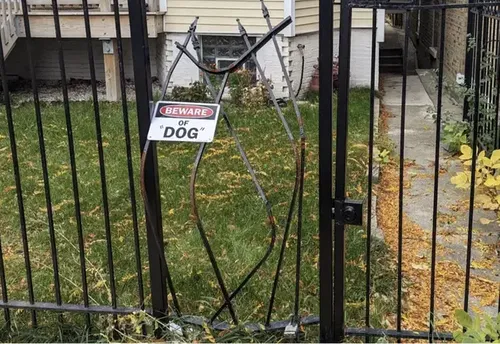 7. "Who hurt the milk-man?"
8. "Found in a portable toilet on a job site I delivered to."
9. "My daughter's 20th birthday cake from her friends."
10. "I got this for my manager's last day tomorrow. I'm pretty sure I can't get fired..."
11. "Flow chart for the win..."
12. "Printed these labels to keep my kids away from my treats. Works like a charm."
13. "These optional upcharges at the bar's discretion."
14. "Spotted at my local McDonald's. I feel uhhhh... mocked."
15. "Coworkers screen saver. For context, it looks like a usual error Windows gives when something goes wrong, but the text is different."
16. "People kept leaving poop stains in our dorm house toilets so my roommate took the situation in his own hands."
17. "Came from work to see my girlfriend has updated our letter board."
18. "I know my kid isn't the smartest kid but..."
19. "My kids haven't cleaned their bathroom like they were supposed to. I decided to leave a note under a rag they left on the floor. Let's see if they find it. It's been a week already."
20. "At least he's honest."
21. "A graffitied message I saw today."
22. "My roommate keeps bringing girls over so I made a survey."
23. "Funny because it hurts!"
24. "I hate it when job interviewers ask 'what is your greatest strength,' so I printed up these business cards to just hand out when asked."
25. "What was the most passive-aggressive email you received from a professor?"