25 Quirky Home Decor Items That'll Tickle Your Funny Bone Even if They Don't Fit Your Aesthetic
The ugliest home decor item can also make the house feel like home. Here's a list of 25 amusing home decor items which might give you cool ideas.
Decorating a new home or renovating our room can be exciting and exhausting. We spend hours scrolling through Pinterest, Etsy, or IKEA, looking for home decor inspiration. But it's our personal touch which turns a well-organized house into a home. And for that, we don't always need the most aesthetically pleasing items.
Mismatched decor in the bathroom also makes it feel like home. Here is an amusing list of home decor that'll either make you shop for them fast or make you go "ew."
1. "Put up our new toilet roll holder and I'm so chuffed with it haha. He just had to take center stage!"
2. "A lady decorated her door at a retirement home. Too funny!"
3. "Everyone kept hitting their heads as they walked down my stairs, so I hung a sign as a warning."
4. "Finally got this gem back up in our new home!"
5. "I'm so glad we've reached that time of the year when home decor stores put out the good stuff."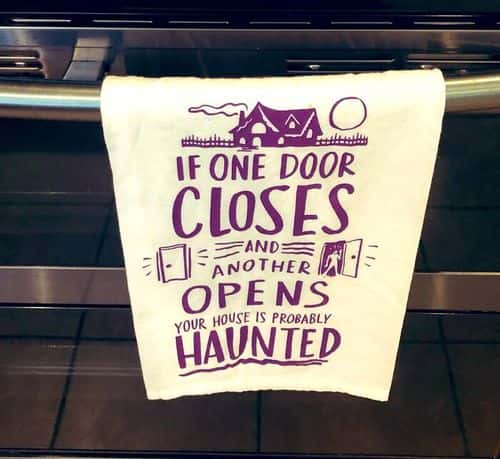 6. "My grandmother's decorative 'spice jars' from the '50s."
7. "Decorated my tree for October... Hope everyone finds it funny as I do."
8. "Final touches to a house to make it a home."
9. "This makes me want to re-decorate my tool shed."
10. "My parents just put up the traditional decorations. I wanted to see how long before they noticed my revisions."
11. "My favorite house we trick-or-treated at tonight. This was their only decoration."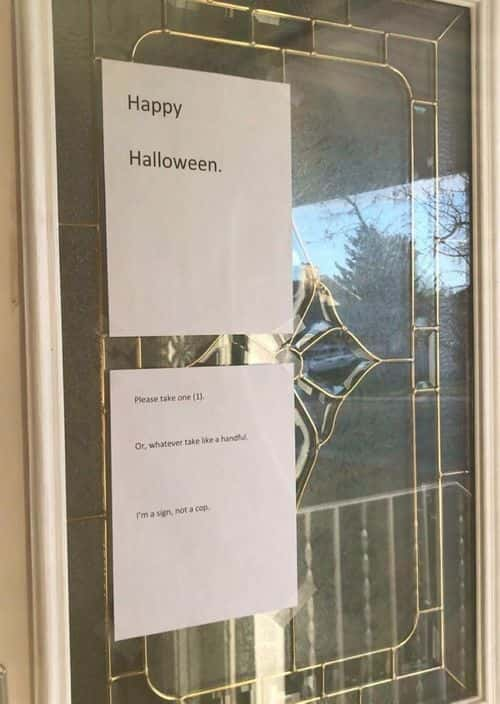 12. "Normal home decor is boring."
13. "I decorated the empty cavity behind my mirror today."
14. "Just moved in and bought this sign... finally feels like home."
15. "We set up the only Halloween decoration we really need."
16. "My friend collects home decor that resembles his dog."
17. "My daughter didn't want me to take down her favorite Halloween decoration, so I improvised."
18. "Not pleased with my choice of home decor."
19. "What definitely comes to life at night is this finger tea set."
20. "Damage to this decorative bird jar gives it a surly expression."
21. "Mom asked me to decorate for our NYE party."
22. "Decided to surprise my girlfriend with a new shower curtain while she's gone for the day."
23. "My mom is the best decorator."
24. "Our decor screams grown up. Not like a mature adult... But grown-up."
25. "I got to relocate this decoration to where it belongs."