20 Screenshots of Traveler Tantrums That Scream Entitlement
Traveling requires being adaptable but some people throw childish tantrums on their trips and ask for unreasonable favors. Here is a list of their tantrums.
Entitlement is free. So, some people think they are entitled to everything. Their boldness is praiseworthy but, if we may say so, absolutely cringe-worthy too. Travelers often face discomfort and seldom a home-like environment. If you are a pragmatic traveler, you will accept the inconveniences attached to traveling. But an entitled bozo will throw childish tantrums wherever they go and ask for unreasonable favors when none can be provided. They do not give a damn about causing inconvenience to others with their behavior. And we think about what to do with such dopeheads. Well, we can always resort to some 'light-hearted' trolling to honor these travelers who make more foes than friends on their getaways. We have documented the best screenshots of entitled tourists who feel rules do not apply to them and they deserve it all. So, scroll on!
1. Plantations and slavery are interconnected
2. A tourist disrespects the Mayan Pyramid and gets bored by people
3. "But we are on Earth. Pay us in US dollars."
4. What is this behavior?
5. A lecture on dog etiquette, anyone?
6. Orlando tourists complained about being stuck inside as hurricanes destroyed homes and killed people.
7. Meanwhile this tourist thinks people's lives are less important.
8. These tourists think a car museum is their photoshoot venue
9. Inconsiderate tourists threw headphones on top of a bus stop in London
10. Blaming natural calamity for ruining their vacation!
11. Harassment is not acceptable.
12. Dangerous vacation
13. Looks like the owner has had enough of the entitled tourist
14. Ungrateful
15. Respect for the environment
16. Entitled enough?
17. Yeah right.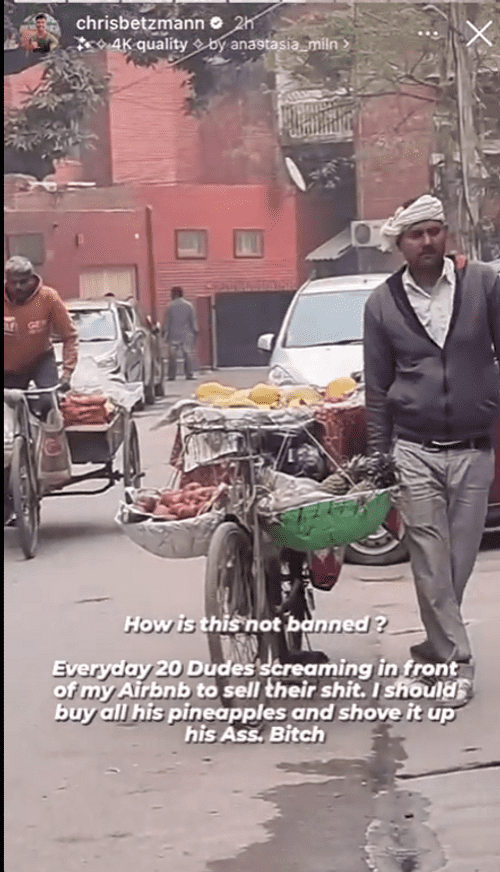 18. Rules don't apply to us.
19. This crazy mom demands a Cinderella suit
20. This tourist complains of being trapped in a luxury hotel due to floods.