Leonardo DiCaprio Gets Hilarious Meme Treatment After Being Linked to 19-Year-Old Model
DiCaprio's dating history is making netizens uncomfortable and they are ready to troll the actor on Twitter.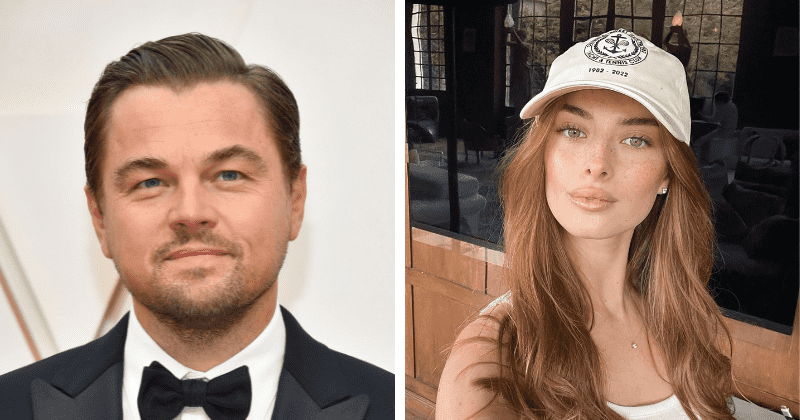 Leonardo DiCaprio has been one of the most sought-after bachelors in Hollywood for a long time. There was a time when he was considered one of the biggest heartthrobs along with the likes of Brad Pitt and Johnny Depp in the 90s. As he passed his prime, his fans started wondering why DiCaprio was not settling down. Some wonder if his bizarre dating history is responsible for his singlehood.
DiCaprio is known in the media for a few things these days—his Oscar-worthy performances on-screen, his work as a dedicated environmentalist, and of course, dating women almost half his age. A running joke on the internet is how DiCaprio never dates a woman older than 25 and moves on to the next woman as soon as possible. He has dated famous models like Nina Agdal, Toni Garrn, Erin Heatherton, Bar Refaeli, Gisele Bündchen, and many more. His last-known high-profile romance with Camila Morrone ended as soon as she turned 25 years old.
But DiCaprio isn't slowing down anytime soon as he has been recently linked to 19-year-old model Eden Polani after they were spotted together at a release party in LA for Ebony Riley's new EP, reports Newsweek. Since the internet got no chill and we've been waiting to see who comes up next in DiCaprio's barely legal dating chart, here are some tweets that share the same shock and sentiments over the actor dating ladies who are way too young.
1.
2.
3.
4.
5.
6.
7.
8.
9.
10.
11.
12.
13.
14.
15.
16.
17.
18.
19.
20.
21.
22.
23.
24.