18 Times Scammers Tried to Rip People off and Got Totally Scam-Baited in Return
Tired of receiving spam texts from random strangers, people returned the favor by scamming the scammers themselves.
Surviving 2023 seems to include receiving at least 20 scam or spam texts daily from different sources. The sheer volume and relentlessness of these texts can be enough to drive anyone insane.
After a certain point, receiving these spam calls or texts does nothing but trigger people and they sometimes snap in the most entertaining ways. They turn the tables on the scammers themselves and hilariously give them a taste of their own medicine. Given that the frustration over scammers is universal, the internet loves hearing about instances when people absolutely dunked on some sorry scammers and we are nothing but rooting for it.
Want to get some ideas on how to deal with them? Take a look at these inspiring texts:
1. Did you get the cash yet... or goosebumps maybe?
2. Do you have a good name... or a rather bad one?
3. Scam the scammer
4. Return the favor
5. At dawn, look to the east
6. Rest in peace
7. Where's my money?
8. Ouch!
9. Rotten Apples
10. Need some cold water for the burnt area
11. Mallard fun facts!
12. Pro tip
13. Don't you remember me?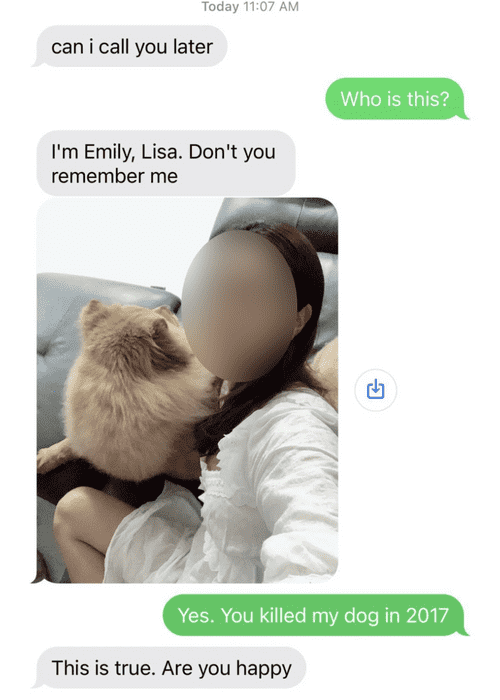 14. Let's not go there
15. Now those are some thought-provoking questions
16. Scambaiting went right!
17. Y'all aren't even trying anymore
18. Some bad news at the door