Liars and cheaters are some of the most ridiculous people you can ever meet and sometimes, karma can be a total b8tch to them and when it does, they totally deserve what's coming for them:
1) People ought to know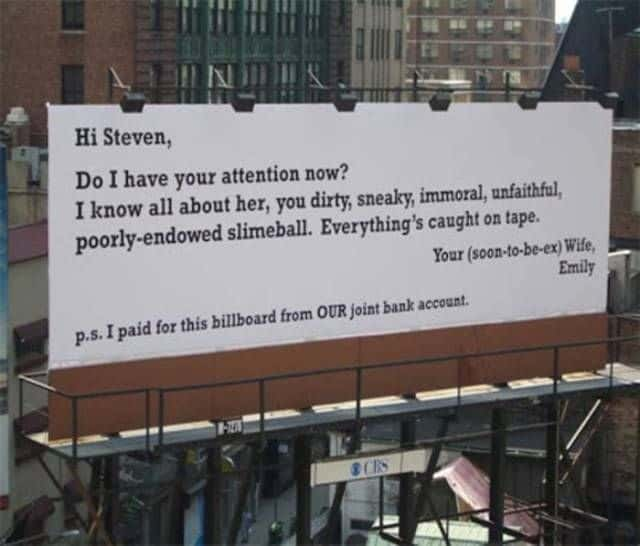 2) Ouch!
3) Paint it on the giant board
4) Fair enough
5) Oh, damn!
6) Available for free!
7) Wow!
8) Well-deserved!
9) Now the neighbors know
10) Shout it out aloud!
11) Oh, man!
12) Beautiful!
13) Of course, it is!
14) Super cool!