It is usual for the golf ball to hit or miss when you are playing a game of golf. If you thought, this was the most challenging part of the game, you might be wrong. The challenging part seems to be choosing the best golf clubs without having to sell an organ.
A woman was outraged when she discovered a thief had stolen her golf clubs and then left her a note boasting about how they would significantly improve their game. The golf clubs were stolen from her van one night, and she awoke the next day to find an "old set" in their place, along with a not-so-heartfelt apology, according to a Mirror report.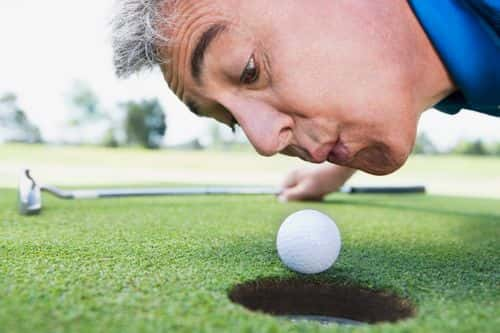 The note seemed less sorry and more grateful for this chance. The thief seemed to be pretty sly about their actions. The so-called apology note read, "To the owner of the Toyota van. I am sorry about stealing your golf clubs. Yours were much better than mine and you also had a full set. That you may have some clubs to play with, I am leaving you my clubs to use. My game and handicap should now improve. Once again, thank you."
The note shocked the van's owner (and managed to amuse us) and she asked her neighbor if they had seen anyone in their neighborhood during the dark hours. The neighbor hadn't been a witness to anything, but he shared what happened on Reddit to warn others in their community.
The much-frustrated post stated, "A neighbor of mine woke up to find this note on her van the day after it was broken into. They did mention that they took it to the local police but I doubt they'll do anything about it. For instance: I had my truck stolen a few years back and they found it with 24 empty beer bottles in the back seat. All the fingerprints and DNA they could need. I found a money mart receipt with the dude's account number and company name. I took this all to the detective assigned to my file and he did exactly nothing with it ever. Local police don't give a rat's a*** about petty crimes like this. It's literally not worth the paperwork involved."
Commenting on his post, one Reddit user said, "It's actually quite hard to pull prints off stuff. Ever watch a TV show where they say they pulled prints off shell casings? It's a lie. It's nearly impossible to do." Another user said, "Well, depending on the printer there might actually be microdots embedded on the page. Those dots can be used to track the person down." Another user joked, "Huh. Chivalry's not dead after all." One more user added, "Brilliant. That's like pouring chocolate sprinkles into the wound."
In June 2022, a similarly amusing note was left by a thief in Ghana. After stealing amplifiers and other valuables from a Pentecost church in Bogoso, Western Region, the thief left a note. The note tried desperately to explain that the theft of the valuables was not motivated by hatred for the church and even asked for God to bless him. These thieves are surely nicking with undeniable swag.