25 Weird Posts Ridiculing Robots and Computers That Might Even Crack up an AI
They might be all 0s and 1s, but that doesn't stop them from leaving us rolling on the floor laughing from time to time.
The internet can be a helpful as well as a stressful place and from time to time, we stumble upon these random niche communities that post highly enjoyable content. That's the beauty of this virtual space that has become an integral part of our lives today. On the Reddit community of r/totallynotrobots, there is no technology advanced enough to stop humans from mocking modern innovation and robots. People even pretend to be robots in this online community!
Anyway, before an actual robot apocalypse happens, we have collected the 25 funniest Reddit posts that will make you let out chuckles of fascination. Check them out here:
1. "Handle humans carefully"
2. Are we prototypes?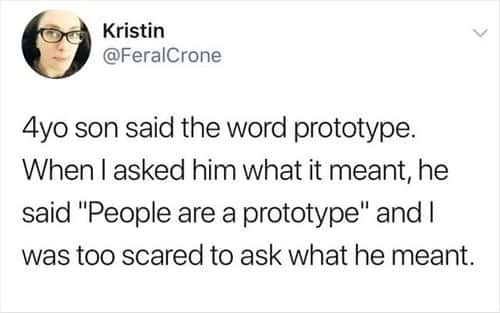 3. Discord pretending to be human
4. Robot-on-robot violence
5. "HELLO MAM, I HAVE LOST MY PARENTS, PLEASE ADVISE."
6. "Secret to eternal happiness."
7. Real human or Terminator?
8. Doubting the authenticity of your son
9. "This cute barista was flirting with me."
10. "Here is a photograph of my brother working at his human job."
11. Is Elon Musk human?
12. "As a human, I can relate"
13. "Do you believe in love at first sight?"
14. "My friend has a runny nose, should I reinstall his anti-virus software?"
15. "Executing a proposal to my human girlfriend."
16. "Uh, can we get easier riddles?"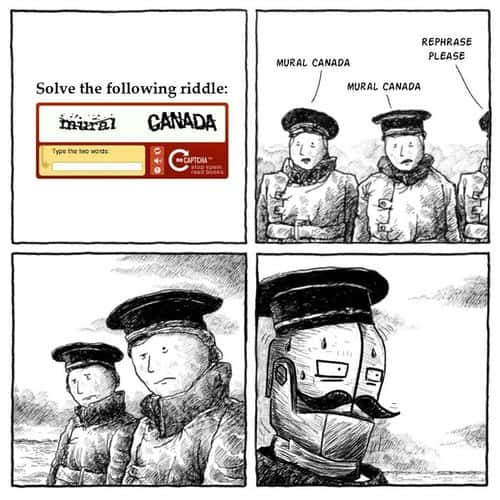 17. The cutest cashier ever
18. "My friend being deleted from the inside. Please help!"
19. "I am always amazed at how beautiful the earth is."
20. "Humans. I have acquired a new pet dolphin. It seems sick. Help."
21. "They say she has her mother's eyes."
22. "Life is difficult."
23. "Look at these majestic swans."
24. "No makeup, no filter."
25. "I love my normal biological canine."