New Year resolutions are all about stepping into a new phase of life with a better version of self. Kicking off with ambitious resolutions is the new trend on the move as stepping into the new year with a healthy mindset resonated with many young adults. One such trend which picked motion on social media is "Dry January", which is all about abstaining from alcohol for the first month of the new year. Taking a cue from the same, a TikToker took the viewers on a whole new journey of her Dry January. User @homebodyhustler explains how she and her partner resolved to take part in the Dry January resolution for the month. But it all started getting weary as Erin took to Tiktok to share her concern about boredom.
TikTok uploaded a short video asking followers what "healthy couples" do when they don't drink together. Erin shares candidly how she and her partner love indulging in alcohol when together to have fun and it's getting boring as she and her partner have nothing else left to indulge in for the recreational purpose. "My husband and I are on that new year, new you bulls–t," says Erin. "And we're usually, like, we're a drinking couple. We love to drink together. We like to have like a cocktail. When we're watching a show, that's like our thing, since the beginning. And now we're like, maybe we should not do that," she speaks as she asks her followers to come up with suggestions to spend sober winter nights of the month.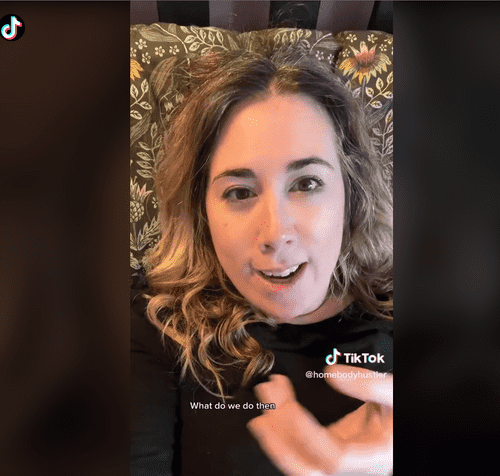 Erin's video had several suggestions pouring in while some were a sarcastic dig at her to which the user didn't pay much attention. One person suggested that Erin "drink seltzer and be sad," while other said "Everyone saying 'we go hiking! We take a walk!' it's winter. It's dark at the end of the day. I'm not going night hiking." From switching to herbal tea to innovative trip plans, many suggested genuine ways to cut boredom.
Trends like these have created a great difference as many influencers came out to share how it made them more productive and less irritable with time. According to Soberish, close to 20 percent of adults participated in the event in 2022, which was a 13 percent increase from 2021. In 2014, a University of Sussex study on Dry January found that 72 percent of the U.K. participants "sustained reduced levels of harmful drinking 6 months after completing a month alcohol-free."